It's never been easier for employees to complete and submit an expense report and quickly get reimbursed — all online.
ExpenseWire creates expense reports automatically, pulling travel and expenses from airline, car, and hotel itineraries; personal and corporate credit card transactions; checking accounts; and receipts. ExpenseWire even remembers common transactions to save time and converts transactions for international travelers into the appropriate currency based on the date of travel.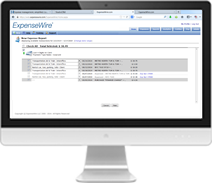 Save time submitting expense reports.
Automatically track, edit, and submit expenses from receipts, credit cards, and travel booking tools.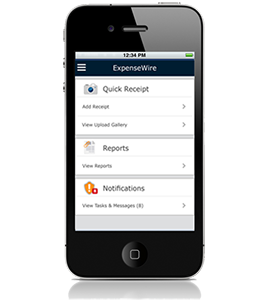 Upload receipts with a mobile phone.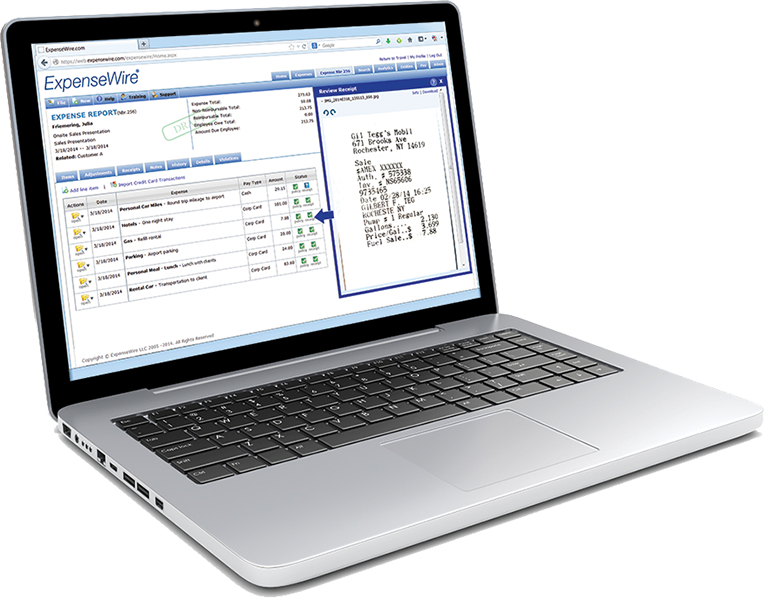 Increase productivity.
Replace your complicated, time-consuming spreadsheets with a convenient, intuitive SaaS solution.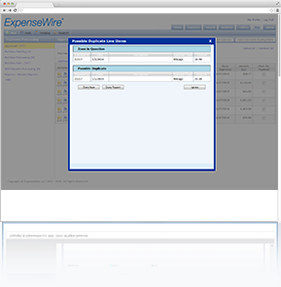 Reduce duplicate submissions.
Scrutinize expenses and prevent duplicate submissions with our automatic detection surveillance.
Simplify Expense Reporting with ExpenseWire