Automate expense report processing and save time.
ExpenseWire automates and streamlines back-office tasks for expense reimbursement, minimizes the frequency of errors, and frees up your accounting staff for more critical business objectives. Plus, your employees will get paid faster. Accounting professionals can directly import credit card transactions and click-to-pay approved expense reports by check or via direct deposit (ACH). Upload journal entries directly into your company's general ledger and export data directly into your existing accounting system to save hours of manual data entry. And, if your firm bills expenses back to your clients, you'll be able to bill your customers for reimbursement faster.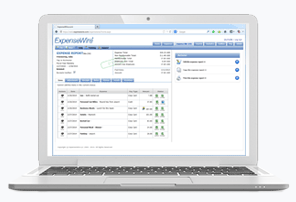 Quick expense reimbursement.
Accelerate the reimbursement process with batch payment processing. With ExpenseWire, you can reimburse employees in as little as two days.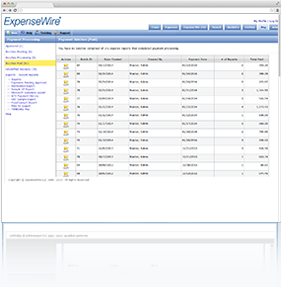 Simplify expense reimbursement processing.
Automate employee expense reimbursement. ExpenseWire works with your existing general ledger and accounting software to save hours of data entry.

"ExpenseWire cut our expense management process in half. It is simple to use and provides us with the flexibility to reimburse our employees faster."
– Travel Manager at FactSet Research Systems Inc.