Streamline the expense report approval process and improve the review and approval flow between departments.
ExpenseWire expense approval software turns lengthy, tedious paper-based approval processes into one-click, online approvals. Managers can easily review and approve expense reports from anywhere, at any time — no paperwork involved. In fact, most expenses are pre-approved based on policy rules set in the system, and receipts are viewable online making review and approvals faster and easier. Expense policy violations are clearly highlighted so managers can request corrections or simply remove questionable line items and submit the expense report for reimbursement.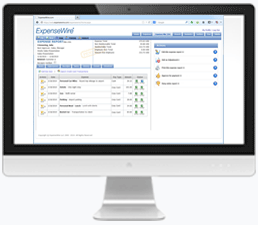 Move your expense report approval workflow online.
Eliminate paperwork and give your managers online, access to review and approve expense reports to ensure accuracy, detect fraud, and enforce company expense policy.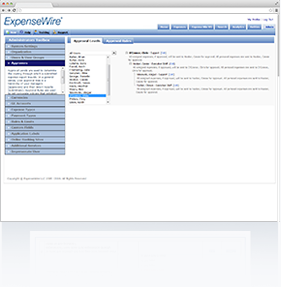 Automate approval workflows.
Save time obtaining the necessary expense approvals with an automated approval workflow.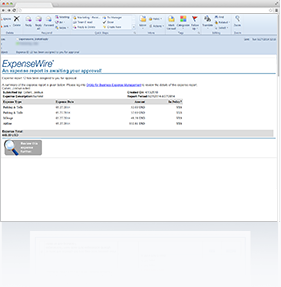 Reduce cycle times.
Receive timely approvals with notification requests that prompt employees for action.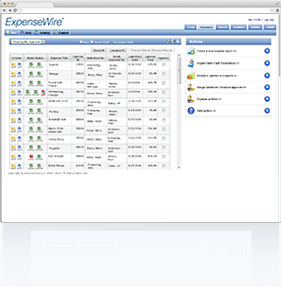 Approve reports quickly and easily.
Take advantage of ExpenseWire's vast capabilities to approve multiple reports with one click, notate line-item exemptions, and assign substitute/vacation approvers.