The True Cost of Manual Expense Reports
Published March 08, 2018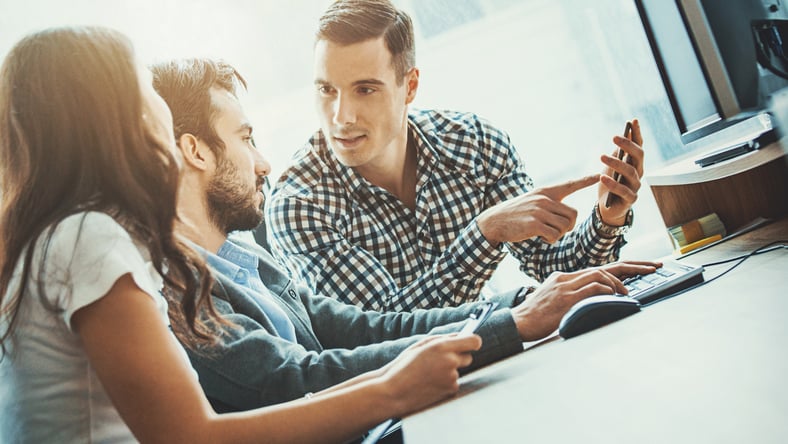 According to a report by The Aberdeen Group, manual expense reports cost small and mid-sized businesses (companies under 1,000 employees), on average, $35.02 to process a single expense report. Meanwhile, best-in-class large companies using a travel and expense solution pay considerably less--$25.92 on average.
If your company manually processes 500 expense reports in a month, that breaks down to:
$35.02 processing cost each
$17,510 monthly cost
$210,120 yearly cost
Best-in-class companies using a travel and expense solution are paying:
$25.92 processing cost each
$12,960 monthly cost
$155,520 yearly cost
This results in a $54,600 savings in annual costs.
Of course, the true cost of continuing to process expense reports manually could very well be much higher. Manually processing expense reports not only takes your accounting team more time, but it adds pressure on your employees and managers.
Employees have to gather, keep track of, and get paper receipts to their managers, who then have to "approve" them, and pass them on to accounts payable for reimbursement.
This process often leads to delays—busy managers' first priority isn't generally inspecting employee expenses—or worse, rubber stamping, as managers would rather simply pass receipts on to accounts payable than have to confront employees about out-of-policy expenses.
According to Aberdeen, best-in-class companies, on average, turn employee expense reports into reimbursements in just 3.5 days, while small to mid-sized businesses average 7.3 days.
Furthermore, a manual expense reporting system is more prone to employee misunderstandings. An automated system can detect out-of-policy violations and send an email notification instantly to an employee. With a manual system, either the manager or account payable team must inform the employee of the violation, potentially creating conflict and lowering morale.
Managed vs. Manual Expense Reporting
92% of all travel expense spending at best-of-class companies is "managed" meaning it's controlled through a software solution, while only 45% of expenses at small to mid-sized business (SMBs) are managed.
For companies with an automated travel and entertainment expense system that manages purchases, this means that expensive line items like airfare can be monitored prior to ticket purchase, and employees can be prevented or warned that a purchase is out-of-policy (depending on your company's preference). Most systems can even point employees to cheaper options.
Managing expenses can naturally lower your expenses, while a manual system makes control difficult. ROI estimates on implementing an automate expense management system generally hit 175%--with the number increasing after the system has been deployed and employees and managers trained on the software.
Getting Your Expense Numbers Right
In today's business environment, forecasting your travel and expense spend can be almost as important as keeping those costs low. Board members, CEOs, CFOs, and investors expect accurate financial data to help them make decisions.
Manual systems make forecasting either impossible (pen and paper) or time-consuming (spreadsheet software). Most expense reporting software packages come with reporting dashboards that can show your financial team historical data, current spending, and forecasted costs within minutes.
---
Ready to Find Out More About Expense Management Software?
ExpenseWire is a wholly-owned subsidiary of Paychex, a trusted name in the HR business that serves over half a million small and medium-sized businesses nationwide. Our expense management software captures expense data at the time of purchase, then flows that information into your reimbursement process and accounting systems.
Contact our nationally recognized U.S.-based sales and support team to find out more