What to Do if Your TMS Won't Talk to Your EMS
Published November 14, 2016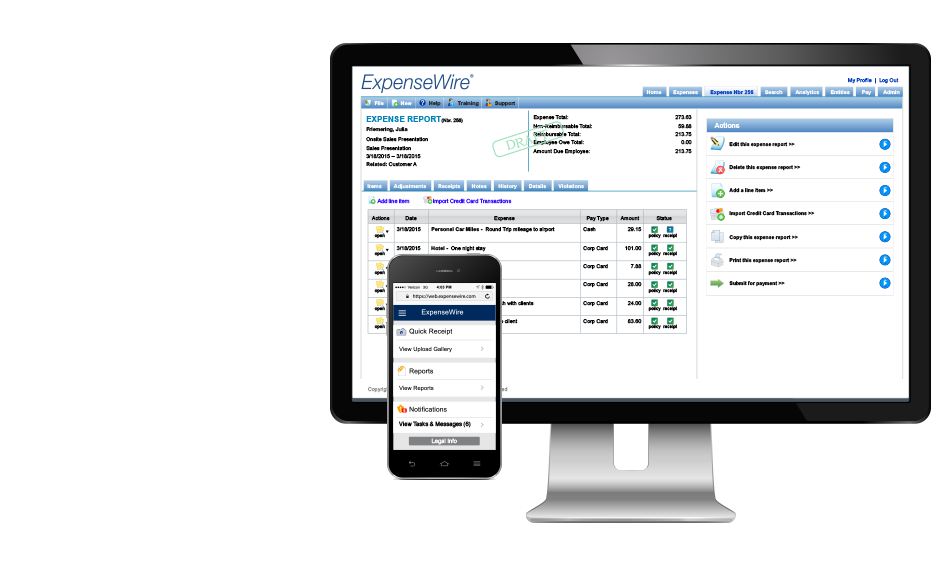 Sorry about all the acronyms. Let's translate this into how it applies to managing and reimbursing business expenses.
Since airfare and hotels are two major expenses when it comes to business travel — and every company has their preferred travel management system (TMS) — it's important that your expense reimbursement system (EMS) speaks the same language.
Now ExpenseWire® seamlessly connects you to any registered travel management system through the powerful GetThere® booking tool.
That means that you can book a flight, hotel — and within fifteen minutes — your itinerary is pulled into ExpenseWire. Select the transactions that you want to include on the expense report and submit for payment.
Easy. Accurate. Efficient. It even works on a mobile device.
When it comes to managing expenses, make sure your systems are speaking the same language. Learn more about the new GetThere integration to ExpenseWire.