Get Sales Representatives to Submit Expenses on Time
Published October 11, 2018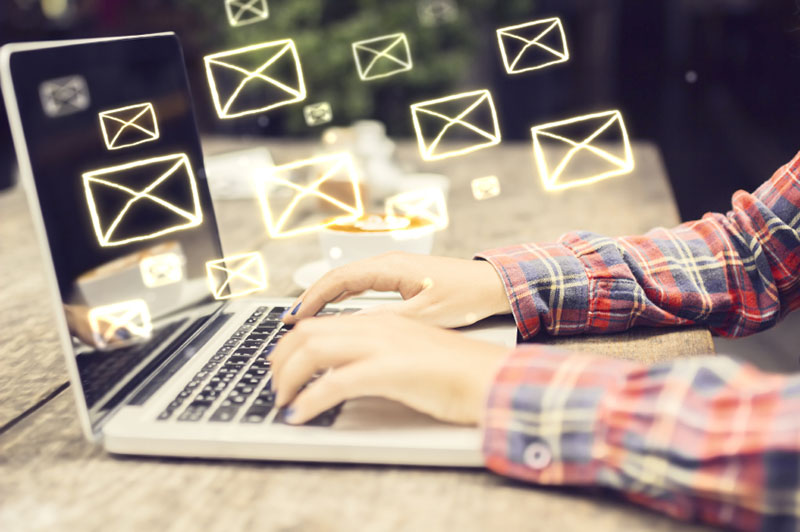 When members of your sales team are on the road, they're doing everything they can to build partnerships and close deals. They're also piling up expenses with meals, meetings, outings, and travel.
They know how tedious it can be to track every swipe of their credit card, or cash tip they leave. And, when they're focused on the tangibles and intangibles of doing business, how much attention can they pay to their expenses? Are they simply saving receipts for later?
What happens when later comes, and they can't find their receipts, or don't have time to submit their expenses?
Help sales teams submit expenses on time
Chances are, the members of your sales team are passionate about creating revenue for your company. Does your company want them to worry about getting bogged down in an extra administrative task every time they order a meal?
Expense management software can help simplify the task of tracking and reporting expenses.
If your company has been using a paper-based expense approval process, or an outdated spreadsheet system, then a number of inefficiencies might be costing you lost time, and lost revenue. However, expense management software can help your people—and your company—speed up the approval and reimbursement process.
Expense management software can be a powerful tool for your employees, and for your business:
Speed up the time between expense reporting, and expense reimbursement.
Use data to analyze the costs of doing business.
Measure this information to determine the profitability and success of various partnerships and projects over time.
Let's take a look at a number of ways that expense management software can help support your sales team, and your company.
---
Tallying expenses by hand can be a time-consuming, repetitive task for employees on the go. The process can slow down managers too. With ExpenseWire, employees can upload their receipts, and managers can view them online. This can help make the approval process smoother for everyone. Request a demo, and learn more today.
---

Make it easier for employees to report expenses
When employees are traveling, they want to be exact when they're calculating and reporting their expenses. But doing so can be difficult when their minds are on business.
When employees leave their expense reports to the last minute—or do them a few days after their trips—it can be difficult for them to be 100% accurate.
Inaccuracies can lead to totaling errors, and might even violate your company's expense policies.
This can cost your company money, not to mention lost productivity every time someone has to change and/or resubmit a report.
And, this clunky process can slow down the reimbursement cycle. It might even erode trust and confidence the next time the same employee is on the road.
Your expense management software can help eliminate the worry. That starts with making it easier for sales teams and other employees to track expenses and submit expense reports on time:
No more stuffing paper receipts in luggage to deal with later. An easy-to-use, mobile interface can simplify the way employees track mileage, add receipts, and view notifications they receive from managers—all from their phones or other mobile devices.  
Email features make it easy to submit receipts from airlines, taxis, shuttles, or other transportation services.
Your expense management system can take your per diem rates into account, and set restrictions to help your employees stay within spending limits. 
You can also set pre-approved expenses into the software. This can help your sales team and other employees avoid expenses that are outside of your company's expense policy.
Expense management software can also help speed up the expense review time, and streamline the approval process.
Your expense management software can alert managers when an employee has submitted an expense.
With online access, managers can review and approve expenses as reports come in.
Some software remembers transaction trends, which can save time when sales teams and managers are budgeting for future travel.
And, expense management software can convert transactions for international travelers into the appropriate currency, based on the date of travel.
Submitting an accurate and timely expense report does not need to be difficult.
When your sales person is flying across the country to meet with a prospect or make a sale, do you really want them to worry about keeping track of their expenses?
Expense management software can help sales teams, and other employees, track and report expenses without worrying about losing receipts—or losing time. Without the worry, they can stay focused on the business in front of them.
---
Is your company tracking expenses on paper or spreadsheets? Then you know how tedious this can be. Discover ways to help your employees submit their expense reports quickly and easily. Contact us for a free demonstration of our mobile expense management system.
---