Reimbursing Relocation Expenses
Published April 18, 2019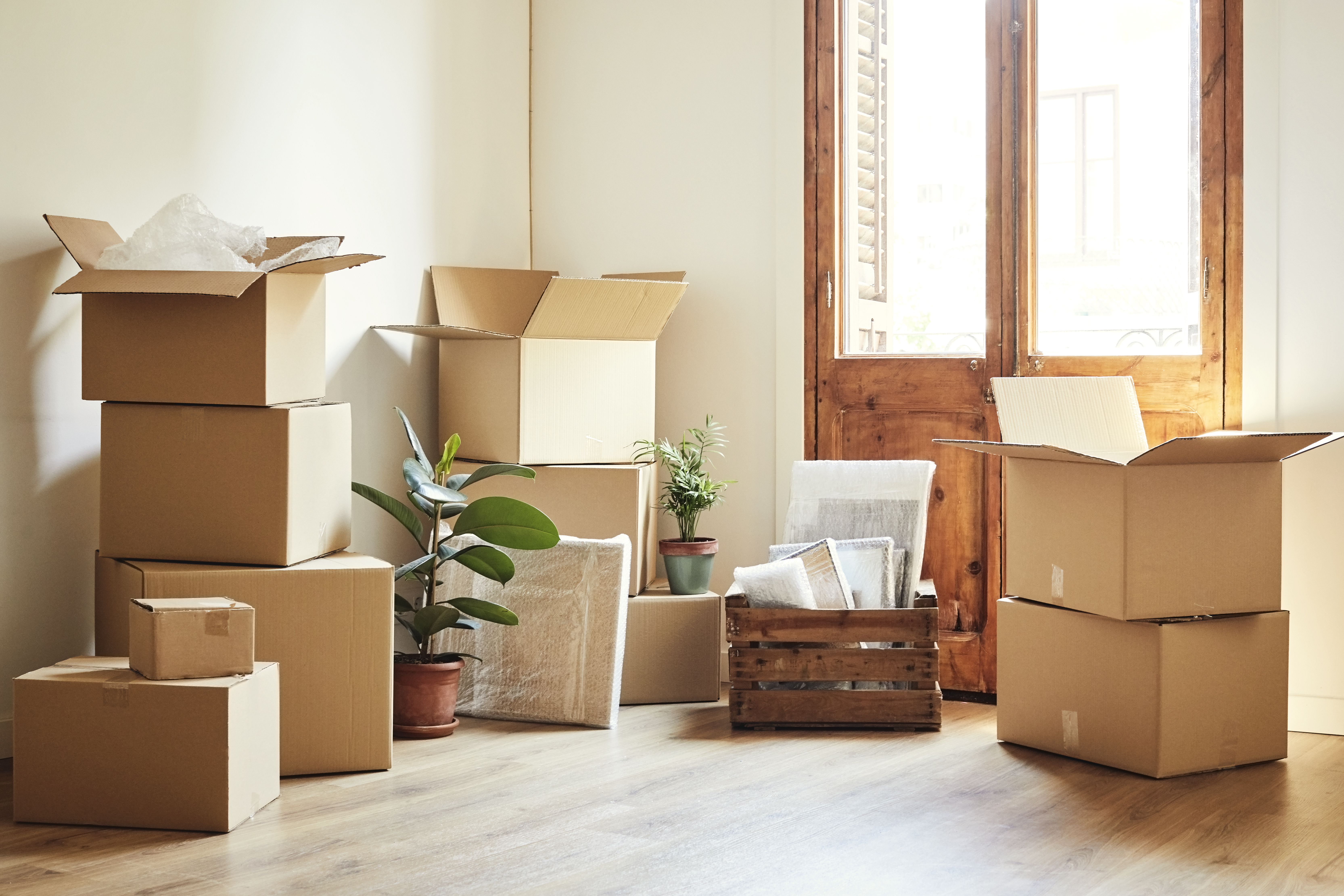 In a strong candidate market, organizations of all sizes are extending the reach of their recruiting efforts to find top candidates. In some cases, they're adding to their pool of remote workers. In others, their asking new hires to relocate for the job.
Managing Relocation Expenses
As hiring trends go, job relocations peaked in the late 1980s, when nearly 32% of job seekers were relocating for work. These days, the relocating percentage is closer to 10%. Still, that represents millions of workers who move every year to start or advance their careers—along with thousands of dollars in costs related to their moves.
How does your organization reimburse relocation costs?
We'll explore some of the dynamics involved in managing relocation costs below, and offer tips on ways you can help workers get off to a strong start when they move to a new place.
---
With a mobile-friendly expense management solution such as ExpenseWire, you can help workers at every level of your organization, including new hires, track approved expenses while they're on the move. Schedule a demo, and learn more.
---

Your Employee Expense Policy
The first weeks and months of a new hire's journey can be tenuous. Studies show that the quit rate for new hires can spike early, with up to 25% of new hires quitting within their first six months. Often, it's due to miscommunication, or because a new hire doesn't feel like the job is the right fit.
Now add moving to a new city or geographic region into the mix.
A new hire who has also relocated needs to acclimate to more than just the job.
Before they leave, they might have to plan expenses related to movers, rentals, gas charges, and food and lodging along the way. 

And once they arrive, they'll be busy solving their living situation, setting up utilities, navigating their new location and much more.  
The ease with which you reimburse their relocation expenses can affect their momentum in the workplace, and impact their decision to stay.
If their personal life is in upheaval, at least they can count on the workplace to have their back. One way to demonstrate your commitment to them is to make sure the moving expense and reimbursement process goes smoothly. It can also help them get off to a strong start, and discover some operational, "how we do things around here" aspects of your culture.
Here are three key tips to keep in mind related to managing and reimbursing relocation expenses:
1. Provide a List of Approved Expenses Ahead of Time
Approved expenses vary from organization to organization. Letting your new hire know what your approved relocation expenses are ahead of time can help avoid cost-related issues later. This includes the way you might reimburse for the following:
Visits before they move

Temporary lodging during their move, or upon their arrival

Transportation, including things like flights, rides, or car rentals

Costs associated with family and/or dependents during the move

Purchasing food, household goods, or other necessities related to the move

Any one-time fees related to setting up household utilities or web services
2. Discuss Tax Rules and Responsibilities
The 2017 Tax Cuts and Jobs Act changed a number of rules related to deductions for employee moving expenses. For instance, employees can no longer deduct unreimbursed business expenses related to moving. Around the time that your new hire reviews and signs your relocation agreement, you can also schedule a meeting with your accounting or payroll staff to discuss various pieces related to taxes, including:
Federal and tax requirements

How your relocation reimbursement might affect the employee's W2 income
During this time, the payroll team might be able to provide your new hire with a written reimbursement estimate, which can help with their planning.
3. Explain Your Reimbursement Process
Some organizations pay reimbursement costs upfront, based either on an estimate, or a standard relocation package. However, when you need new hires to track their expenses in the moment, you'll want to explain this process to them, including:
How they should itemize or categorize their expenses

Your timeline for receiving their expense report

What the review process looks like for managers and payroll staff, and estimated reimbursement timeline
You also want to equip new hires with tools that can help make things easier for them. This includes relying on cloud-based expense management such as ExpenseWire.
With ExpenseWire, new hires can:
Upload receipts in real time

Access important information about limits and restrictions

Receive alerts when they approach a budget limit, or try to claim an expense that isn't covered as part of your expense policy or relocation agreement

Get acquainted with other expense management features they might be using once they're on the job
Reimbursing a new employee's moving expenses can help solve a critical piece of your recruitment puzzle. When you make the process as seamless as possible, it can help new hires find their footing at work, and in a new zip code.  
---
While your job relocation package might help explain how you reimburse moving and relocation expenses, your expense management software will help you put policy into practice. Discover more about ExpenseWire today.