What is Lowest Logical Fare & What Does It Mean for Employers?
Published August 15, 2017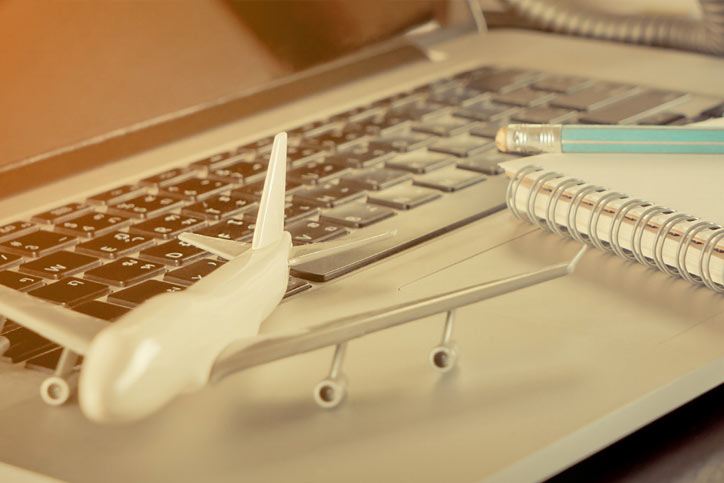 When corporate travel managers implement policies, they seek to define parameters for the lowest logical fare to accommodate both the needs of the traveler and the bottom-line mandates from the corporation. That is, they seek to find the lowest-cost itineraries, then compare them against others that may cost a little more. The others might leave or arrive at optimal times, be on preferred carriers, or have fewer connections. This way, travelers are able accommodate both the bottom line and their personal needs. When a lowest logical fare policy is implemented, companies see savings of up to 38% on their travel-expense dollar.
Travel Policy Determines Lowest Logical Fare
A company's lowest logical fare is determined by its travel policy. The company's policy should dictate an amount over the lowest fare available that is still acceptable. Once that amount is set, the system automatically applies the lowest logical fare formula set in the company's policy. For example, if a company sets $300 as the maximum that an employee can go over the cheapest available flight, and the lowest fare for a flight is $400, then the system will allow them to book any flight between $400-$700. Lowest logical fare can be set in a variety of ways--dollar amounts or percentages are the most common.
This is useful because lowest fares often come on very early or very late flights, non-preferred carriers, flights with long layovers or lengthy connections, or red-eyes. Setting a lowest logical fare cap allows travelers to weigh the effect an uncomfortable flight will have on their business need for traveling, and make a smart decision without having to go to upper management with an explanation.
Lowest Logical Fare and Expense Management Software
Many companies are now relying on expense management software to ensure that employees book the lowest logical fare. These software packages work in conjunction with a company's preferred travel agency. When employees use the software, they make travel arrangements at their convenience. Rather than relying on a series of phone calls or emails, flights can be booked in minutes, and at the convenience of the traveler. Convenience is more than a mere selling point for software vendors, it reduces costs for the company.
In fact, traveler service is increasingly seen as a way to increase savings. In a white paper released by American Express, 75% of corporate travel managers agreed that traveler services and savings were not mutually exclusive. Services include:
Pre-trip messaging
In-trip messaging
Apps
Mobile booking
Of these, apps and mobile booking are the hottest items on the agenda for leading corporate travel managers. Over half of the AMEX report's respondents were eager to implement apps to enable employees to amend their travel itineraries mid-travel or at their convenience. When an employee uses the app on her phone to book flights, she saves the company money versus using the phone for a voice call to a travel agent.
When pre-trip and in-trip messages are added to the overall travel service package, employees have the flexibility to implement the best logical policies in response to changes that arise. For instance, messages might alert them to a weather event that precludes landing in their destination city. A savvy professional might adjust the travel itinerary and reschedule meetings in a timely fashion. In this way, travel software prevents possible losses that might accrue as workers sit idle in expensive hotels or the airport terminal.
Expense management software can be adapted to a company's travel policy guidelines. In fact, it can provide an instant look at the lowest logical fare for a particular itinerary. If those flights are not optimal for the traveler, the software will also show the flights that fall outside the parameters. Employees can choose these but will need approval from a manager before the trip gets booked.
ROI on Expense Management Software
Booking the lowest logical fare is a strategy more and more corporations have implemented since the economic downturn in 2008. They've sought to reduce expenses while maintaining vibrant business practices. One of the best ways to contain expenses is to implement expense management software. The services it brings to travelers provides savings for corporate travel managers while ensuring a pleasant travel experience for the employee.
---
Enter Your Travel Policy into Expense Management Software with the Help of an Implementation Team
With a well-defined travel policy in place, your expense management solution (EMS) partner can set up your software to match your policy. At ExpenseWire, our U.S.-based support and implementation team works with your accounting team to configure your EMS to the needs of your organization.