What is GetThere? Can Small Businesses Use It?
Published February 10, 2017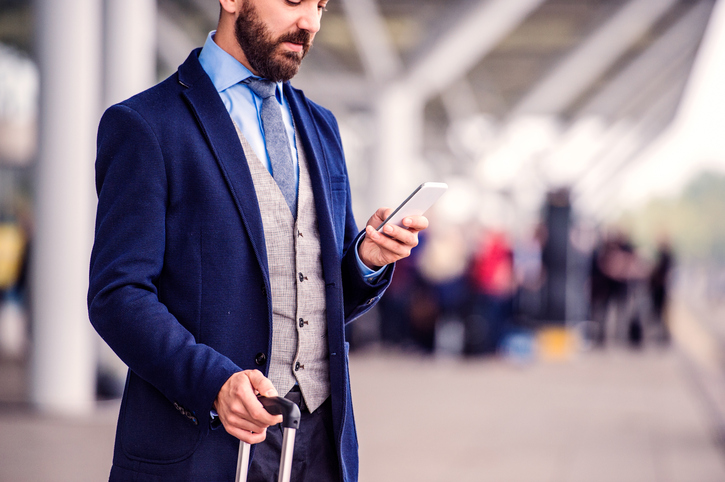 What is GetThere?
GetThere is travel booking software used by a majority of the BTN 100, Business Travel News' annual ranking of the 100 biggest-spending corporate travel programs. With the software, frequent travelers can view flights, hotels, and rental car options that have been pre-approved by their company. It can also be used to set price restrictions, or require manager approval if fare or rates exceed pre-established guidelines.
Many of the companies that use GetThere integrate with it through their corporate travel program. One of the world's largest corporate travel agencies, Carlson Wagonlit Travel, offers integration with GetThere for their travel partners, who can book their own travel on the tool through personal computers or mobile devices.
Can Small & Mid-Sized Businesses Use GetThere?
GetThere integrates with hundreds of travel, meeting, banking, and technology partners. They also integrate with multiple expense management software solutions. Using GetThere with your expense management software can allow frequent travelers to book a flight, hotel or rental car, and then have data about their booking flow straight to an accounting team.
---
ExpenseWire, backed by Paychex, a leading provider of payroll services for small businesses, is a simple-to-use and reliable expense management platform that integrates with GetThere. Find out more about how you can integrate your travel expense management with online booking today.
Read More About ExpenseWire & GetThere
---
Small and mid-sized businesses often find a way into GetThere's premier service through their expense management software. As an add-on, GetThere is infinitely configurable, and can save you money through its ability to implement rule-based policies. And its popularity with the BTN 100 gives smaller businesses confidence in the reliability of its technology and the quality of its support.
So the answer is yes, but does that mean you should add it to your technology stack?
Let's Get to the Point. How Much Does GetThere Cost?
As with most products that are infinitely configurable and integrate with systems both simple and complex, the answer is, "It depends." However, if you're a small or mid-market corporation your cost-to-return breakpoint is likely lower than you think—integration fees are low, and pricing scales with the amount of usage.
GetThere's small business solution can be integrated through a variety of partners, and most basic packages offer more than you might think:
24/7 travel bookings for air, hotel, auto rental, restaurants, and more
Mobile functionality for bookings and flight status
Full flight search functionality
Hotel search and options by location, rating, and customer review
Policy management features like supplier preference, out-of-policy notifications, and manager approval emails
Workflow features and data integration
---
I'm a Small Business Owner. Where Do I Start?
Contact Your Expense Management Provider About GetThere
ExpenseWire is a Paychex-backed expense management solution that integrates with GetThere to create an enterprise-level travel expense experience for small and medium-sized businesses. Flight, hotel, and rental car purchases can flow straight through from purchase to your accounting system.