Integrating Expense Management with QuickBooks Online
Published January 09, 2017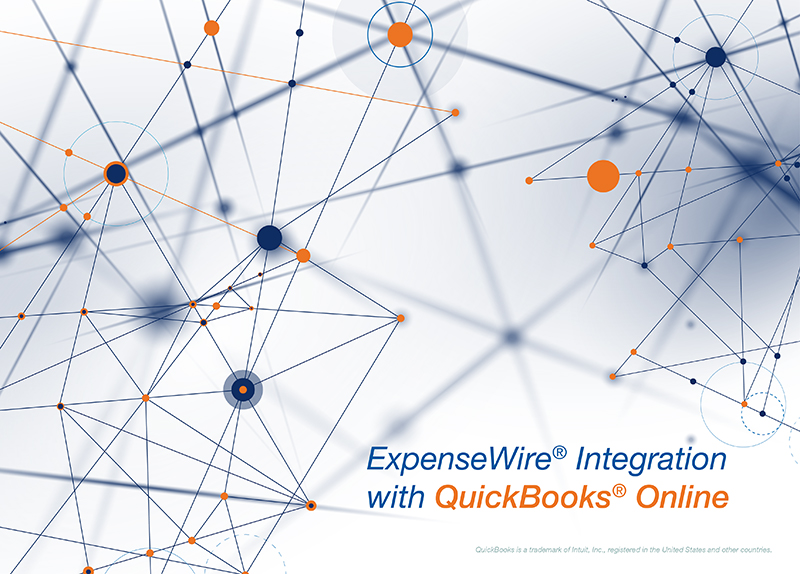 The QuickBooks Online Integration Dilemma
Find it frustrating that your sales team spends hours photocopying receipts for $3 cups of coffee rather than closing million dollar deals? Or that after all that collection of paper and email receipts, you need a full-time accountant or bookkeeper to manually enter expense line items into QuickBooks Online? Companies of all sizes are seeking ways to make QuickBooks Online entry more efficient. Expense management software is increasingly becoming a reliable go-to for companies seeking to cut down on wasteful administrative time.
---
Simple. Automated. Integrated.
ExpenseWire is a best-of-breed web-based expense management solution that is easy to use, available on all mobile devices, and customizable enough to accommodate the needs of organizations with a few employees to 1,000. Our software works seamlessly with QuickBooks Online, payroll systems, and all major cards. And because it's in the cloud, ExpenseWire has one of the best service ratings in the industry, with 99.9% uptime.
---
Expense Management Software that Integrates with QuickBooks Online
Several cloud-based expense management solutions are now available that allow your employees to capture expenses on-the-go, using their laptop or mobile device to log receipts immediately after a purchase. Best-of-breed solutions integrate automatically with QuickBooks Online, enabling frequent travelers to assign their expenses to the correct category, client project, and report without wasting valuable time in the office, or depending on your accounting team to organize their expenses for them.
When is the Right Time to Purchase an Expense Management Software Product?
Business owners often struggle with the right timing for purchasing expense management software. Price tags might look high, but weighing that against lost labor time—especially sales team and accounting hours—usually makes the investment palatable. Most top-of-the-line solutions include other cost-saving features as well. Administrators can establish guidelines on meal expenses, approved airlines, rental car companies, and hotels—alerting your team when expenses are unusual. You can also use reports to view spending patterns, allowing you to identify potential misuse.
QuickBooks Online Helps Me Feel Safe. Once Integrated, Will My Expense Management Solution Assist with Compliance?
Best-of-class expense management systems allow you to put travel and expense rules in place, helping to ensure that purchases are compliant with company standards, and saving data for documentation purposes in case of an audit. QuickBooks Online completes the circuit. A strong expense management software suite sets high privacy and security standards. Be sure to ask your software salesperson if your solution is PCI and SOC1 compliant.
---
Interested in a simple, highly reliable expense management solution that integrates seamlessly with QuickBooks Online? Want to work with a software company that will take the time to train you and your employees?