Expense Reports and Employee Theft
Published June 20, 2019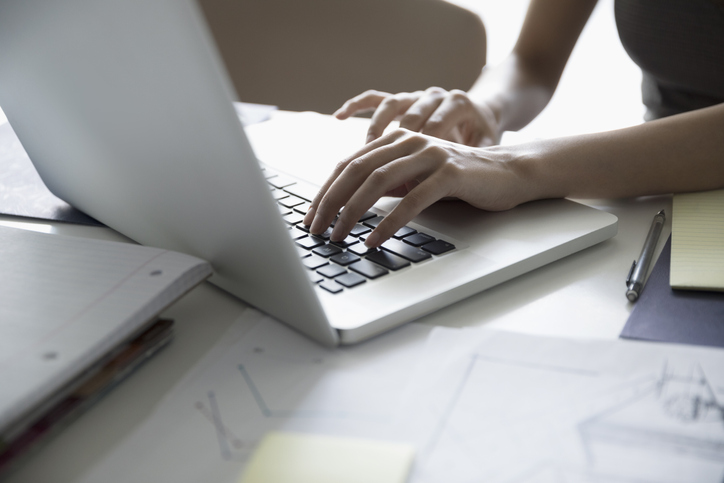 No one wants to believe that their employees are stealing from them—whether intentionally or not. However, employee theft is something that organizations of all sizes have to keep an eye on. In fact, employee theft continues to be on the rise, according to a recent report from the Association of Certified Fraud Examiners.
There can be any number of reasons behind employee theft:
Some employees might feel like they've been slighted somehow, or treated unfairly by a manager or company executive.
Other employees may feel like they're entitled to something extra because they're not happy about their salary, or they were overlooked for a promotion or company-wide acknowledgement.
Still other employees may perpetuate theft because they have personal need, and stealing from the company can help them solve it.
Rather than wishing employee theft goes away on its own, your organization can put systems in place to help prevent employee theft from happening. And that includes employee theft via expense reports and reimbursements.
Employee Theft and Employee Reimbursements
Fraudulent expense reports happen. Sometimes, it's by mistake.
Employee lose their receipts, and wind up guessing at the cost of a work-related expense.
Or, they misunderstand the company policy for certain reimbursements, and the expense slips by managers and accounting the department too.
Then there are cases when employees actively perpetrate theft via expense reports.
When your expense report process is paper-heavy, it can be easy for employees to slip expenses through, especially if you haven't set controls related to receipts, or clearly defined your policy for what is and what isn't a reimbursable expense. This can be motivation enough for employees to try and take advantage of the situation.
At the same time, some employees might make fraudulent claims on their expenses because they're frustrated about something else, and feel like the organization owes them something.
Whatever the motivation, having organizational systems and processes in place can be the difference between an employee just considering theft, and actually following through on it.
---
An expense management solution such as ExpenseWire helps you do away with paper expense reports, which can dramatically decrease the likelihood of expense-related theft. Schedule a demo, and learn more today.
---

Avoid Expense Reimbursement Theft
It's hard to say what will prompt an employee to steal from you via their expense report.
Maybe to them, your reimbursement cycle takes too long, and they're frustrated about waiting.
Or perhaps they decide to pad their expense numbers because doing so seems harmless.
When it comes to small-scale theft, employees might feel like they won't get caught, especially if they stay under the radar.
Stealing from work is not a victimless crime. And, as the organization suffers, it trickles down to the employee level.
Expense management software like ExpenseWire can help shore up the way you manage expense reporting, and avoid situations related to accidental or intentional theft.
With ExpenseWire, you can do away with paper, and streamline the submission, approval, and reimbursement cycle. This can be the key to avoiding expense report theft.
Employees can upload receipts and submit expense reports as soon as they make a business-related purchase using a smartphone, tablet, or other connected devise.
They won't have to worry about dealing with a spreadsheet, or trying to figure out what happened to their receipts.
Managers can review and approve expenses, or follow up with questions or concerns about a purchase.
Additionally, managers receive alerts when an employee submits an expense report via the software. This eliminates stacks of expense reports piling up on a manager's desk, and can help cut down on times when a manager might miss an expense that goes against company policies, or even seems a little fishy.
If employee theft is an issue at your workplace—or if you're trying to stay ahead of the possibility of theft-related issues—talk with employees about the resulting challenges that come because of workplace theft:
Be open and direct as you discuss how theft is a violation of the organization's policies and/or code of ethics.
Explain the importance of integrity, along with the steps the organization will take should you catch an employee perpetrating a theft.
Offer specific examples from the past, or from stories of other organizations, where theft became an issue.
New tools and processes can help make the difference between having to deal with employee theft, and turning it into something you don't have to worry about. Expense management software like ExpenseWire can help you streamline the way employees submit expense reports, speed up the reimbursement cycle, and protect your organization.
---
Don't let paper create opportunities for employees to take advantage of expense reimbursements. Contact ExpenseWire to learn more.